Welcome
Welcome to Jocelyn Sage Shipley's website. Thanks for stopping by.
Jocelyn's new book, Raw Talent, for ages 9 – 12, part of Orca's Limelights series about the performing arts, published in August 2018.
Impossible, for reluctant readers aged 12 and up, published by Orca on January 30, 2018.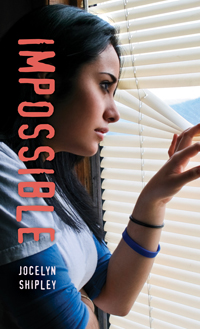 Her other book for reluctant readers is Shatterproof, for ages 10 – 14, also published by Orca.
Jocelyn's  YA novel, How to Tend a Grave, published by Great Plains Teen Fiction won the 2012 Gold Medal Moonbeam Award for YA Fiction – Mature Issues. Click on cover for more info.
Her previous highly praised teen books include Getting a Life, Cross My Heart and Seraphina's Circle. She is also co-editor of Cleavage: Breakaway Fiction for Real Girls.
Jocelyn's award-winning stories have appeared in anthologies, newspapers and magazines, and her books have been translated and published in many languages.